Fulfill Your Potential with the Women of Shir Ami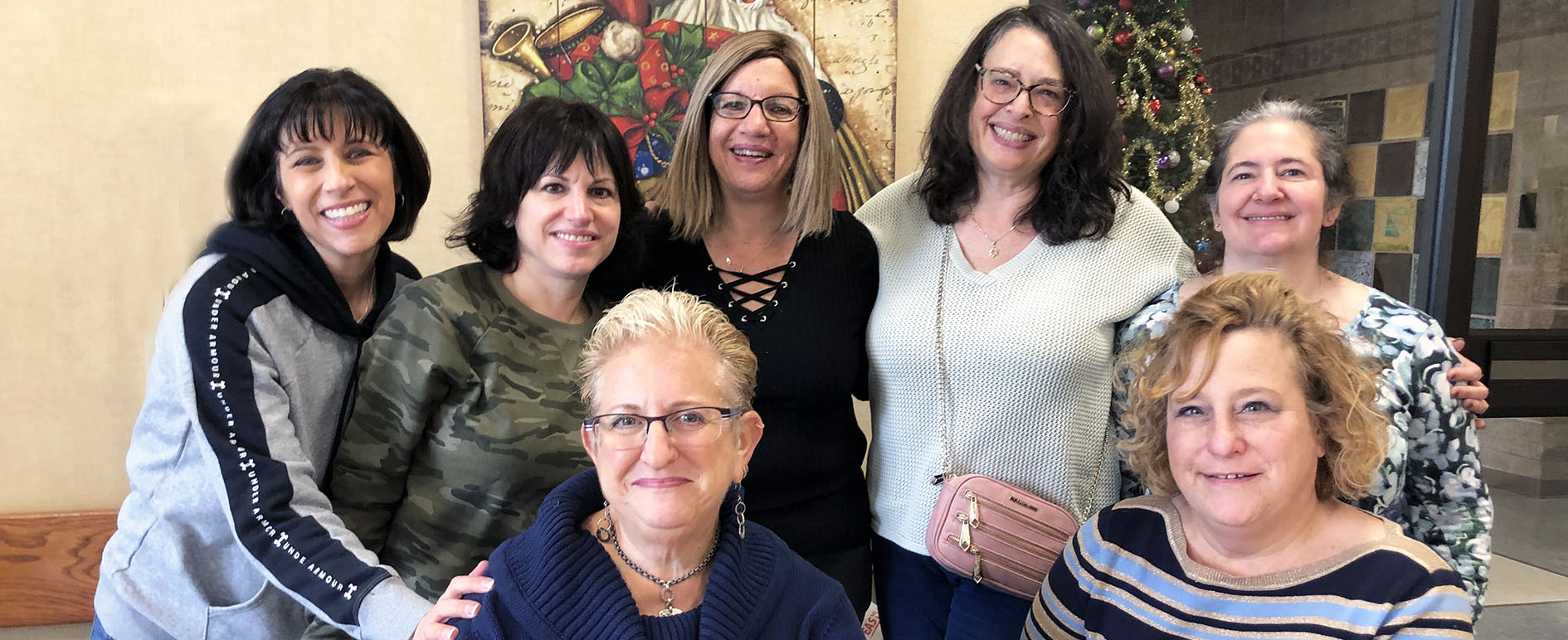 T

he Women of Shir Ami is a longstanding organization representing the women of our congregation. Shir Ami women of all ages have the opportunity to join together in friendship, prayer, study, and many wonderful social activities each month. In addition, WoSA is well known for its participation in tikkun olam programs to benefit the congregation, the local community and beyond.

The Women of Shir Ami provides the arena for an individual to expand and grow in a Jewish atmosphere, and each person has the opportunity to fulfill her potential as a Jewish woman in the Shir Ami community.
1.
WRJ's Celebrate Light Auction
takes place October 31-November 7, 2021, and will end in time for this year's Hanukkah season! Do you have something you can donate to the auction? Please

read the guidelines

and then submit your items for the online auction. Email questions to

wrjauction@gmail.com
2.
Get Your Beautiful Candles From Israel
and help the food insecure. A box of 44 candles is $15. Our Hanukkah Candle Sale is underway NOW. Proceeds go to the Shir Ami Food Bank. Email CAri Sacks-Witten at

csackswitten@yahoo.com

to order yours.

Click Here

for payment or mail your check to Andrea Nissenbaum; 64 Kirkwood Drive; Newtown, PA 18940.
3.
Our annual Hanukkah Party
at the Wood's School is tentatively scheduled for Sunday, December 5. Join us for singing, crafts and snacks. Keep an eye open for more information.
4.
Join us for the Menorah Lighting.
WoSA donated a large menorah to Shir Ami several years ago. We will gather 'round, say some prayers and sing some songs. Take a snack to enjoy in the warmth of your own home afterwards. More details to follow.
5. Plans are in the works for our WoSA Hanukkah party. We are looking at December 14, but we will confirm soon. Have any ideas? Send them to RisaLKane1@verizon.net.
6. Do you know any Women of Shir Ami who need a pick me up or a helping hand? Reach out to

Debbie Shain

(debrashain@comcast.net) or

Kim Superfine

(superfinehomes@verizon.net) of the Caring Committee. We are there for you in good times and not as good times.
7. The Women of Shir Ami is looking for volunteers to work in the gift shop. You can sign up for as little as an hour once a week. It can be while your kids are in religious school or Sunday school or at another time that's convenient for you. (Ideally this would be a weekly or monthly commitment.) The effort is small but the benefit is large. The more volunteers we have the more hours the gift shop can be open. This makes it more convenient for shoppers and enables the gift shop to offer more support to the Shir Ami Community. For more information, contact

Cari Sacks-Witten

at csackswitten@yahoo.com

WoSA Chanukah

Women's Seder

Havdalah Prayers

Annual Meeting

Ruth Bader Ginsburg Exhibit

Mah Jongg Event
Mon, October 18 2021 12 Cheshvan 5782