Fulfill Your Potential with the Women of Shir Ami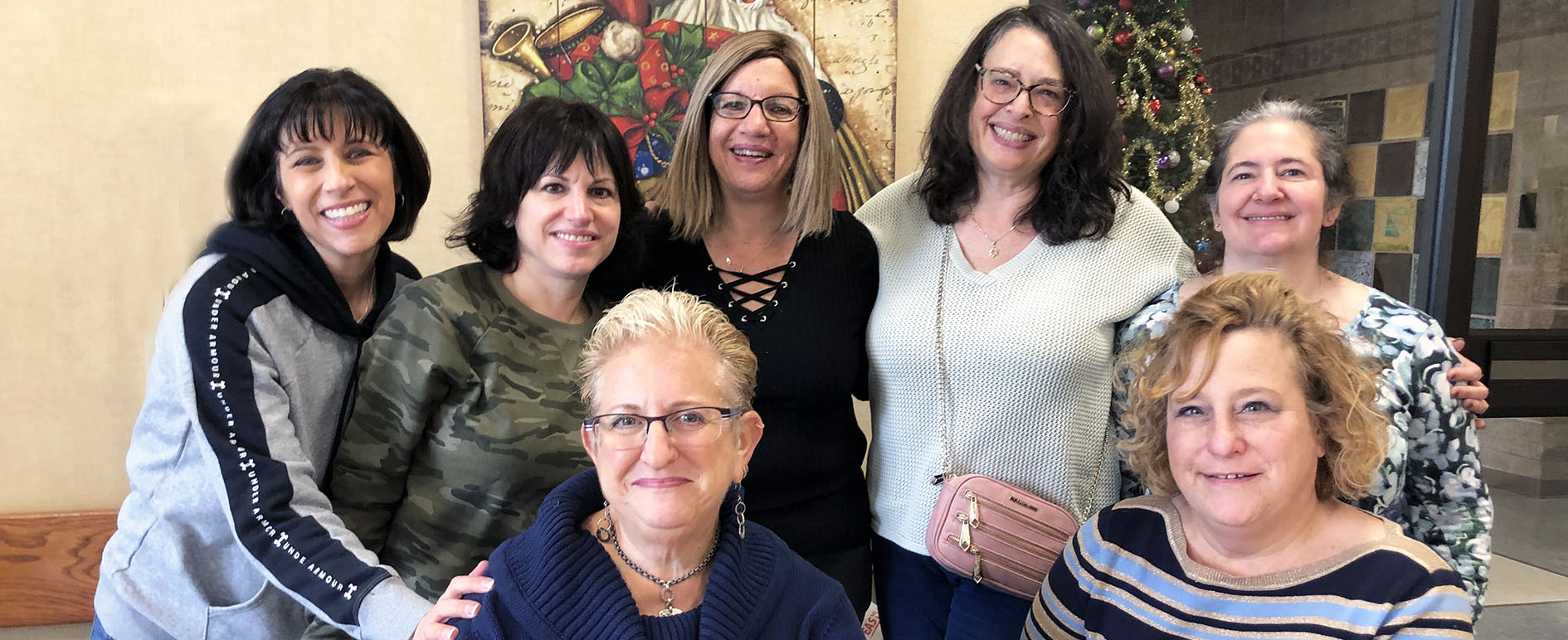 T

he Women of Shir Ami is a longstanding organization representing the women of our congregation. Shir Ami women of all ages have the opportunity to join together in friendship, prayer, study, and many wonderful social activities each month. In addition, WoSA is well known for its participation in tikkun olam programs to benefit the congregation, the local community and beyond.

The Women of Shir Ami provides the arena for an individual to expand and grow in a Jewish atmosphere, and each person has the opportunity to fulfill her potential as a Jewish woman in the Shir Ami community.
COMING UP
Want to get to know some wonderful women? Sign up for the Women of Shir Ami, if you haven't already. For more information, contact Becky Markowitz at

beckymarkowitz@gmail.com

or Emily Elkin at

emilymros@gmail.com

.
Do you know any Women of Shir Ami who need a pick me up or a helping hand? Reach out to Kim Superfine (

superfinehomes@verizon.net

) of the Caring Committee. We are there for you in good times and not as good times.

A GREAT OPPORTUNITY TO SUPPORT SHIR AMI WHILE YOU SHOP!!!




Support Shir Ami by buying gift cards to the local markets. You pay face value. For more information or to arrange an alternative payment method, please contact Donna DeSantis at

Shirgiftcards@gmail.com

and Shir Ami earns 5%.

SAVE THE DATE. Plan to attend our fabulous Member Appreciation Event on March 31, 2022, 7pm, Northampton CC.
The Women of Shir Ami is looking for volunteers to work in the gift shop. You can sign up for as little as an hour once a week.
It can be while your kids are in religious school or Sunday school or at another time that's convenient for you. (Ideally this would be a weekly or monthly commitment.)
The effort is small but the benefit is large. The more volunteers we have the more hours the gift shop can be open.
This makes it more convenient for shoppers and enables the gift shop to offer more support to the Shir Ami Community.
For more information, contact

Cari Sacks-Witten

at csackswitten@yahoo.com

WoSA Chanukah

Women's Seder

Havdalah Prayers

Annual Meeting

Ruth Bader Ginsburg Exhibit

Mah Jongg Event
Tue, May 24 2022 23 Iyar 5782