SHAFTY is the Shir Ami Federation of Temple Youth
---

SHAFTY is one of the largest and most exciting Jewish youth groups in the Pennsylvania region.
Comprised of five separate units that range from kindergarten through 12th grade, SHAFTY makes it so that children of all ages remain active with other Jewish kids.
SHAFTY offers a social forum for Jewish children outside of the secular classroom. Our program is open to all Jewish youth – members of Shir Ami and non-members alike.
Each of our five groups is structured to the appropriate age level, and incorporates a balance between religious experiences, social action projects, activities and entertainment. Here, your child begins the process of becoming one of the leaders of tomorrow in the Jewish community, while making lasting friendships.
Best of all, SHAFTY is only for kids! Think of it as a place to just hang out and be yourself. In addition to our monthly events, we have a "home base" – a large and welcoming Youth Lounge – featuring a beautiful mural depicting Ben Yehuda Street on the far wall of the room. This popular spot is filled with comfortable sofas, chairs, an information bulletin board, foosball, air hockey and a television. You'll find the Youth Lounge is used for a variety of activities, meetings, parties, and well, lounging around. SHAFTY members are welcome any time the room is open, to play games, get crisis information, study, socialize, eat, and so much more. Kids also find it's a great place to meet up before class.
– Ferne
Let SHAFTY Be Your Child's Connection to Shir Ami
... a special place where they can strengthen ties to their own community through tikkun olam, services, and lots of socialization.
We invite your child to join the group appropriate to his or her age – and get in on the fun!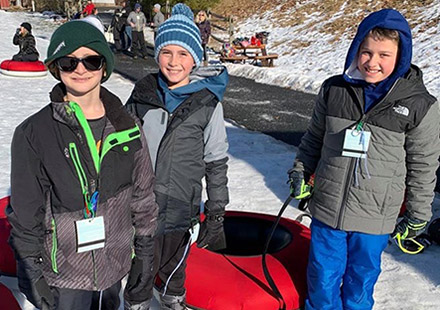 Sun, May 28 2023 8 Sivan 5783